ASIA: Indonesia, Philippines, Vietnam
Indonesia: Semarang
Vietnam: Da Nang
By 2050, the United Nations predicts 64% of Asia's population will live in urban settings. With growing population and rapid urban growth, most Asian countries are now facing the consequences of the unplanned urbanization, where open green spaces and wetlands are now covered in cityscapes. Therefore, heavy rain has nowhere to go, and floods are continuing become a major challenge for the countries in the region.
Data released by the United Nations Economic and Social Commission for Asia and the Pacific (UN ESCAP) in 2015 stated that the Asia-Pacific region losses USD 11.5 billion because of flooding. India, Bangladesh and Vietnam are the top three countries, which have economics affected by river floods according to the World Resources Institute.
It is undeniable that cities that share trans-boundary waters are facing increasing demands for basin development collaboration, because most often floods affect different areas regardless of their administrative boundaries.
Cross-basin coordination
Da Nang, the third largest city and the economic hub of central Vietnam, shares the Vu Gia–Thu Bon river basin with Quang Nam province. The river drains to the ocean through the cities of Da Nang and Hoi An. Rapid urbanization and population densification along the rivers and in the coastal floodplains of both provinces are intensifying flooding issues in the basin, and particularly in the cities of Da Nang and Hoi An.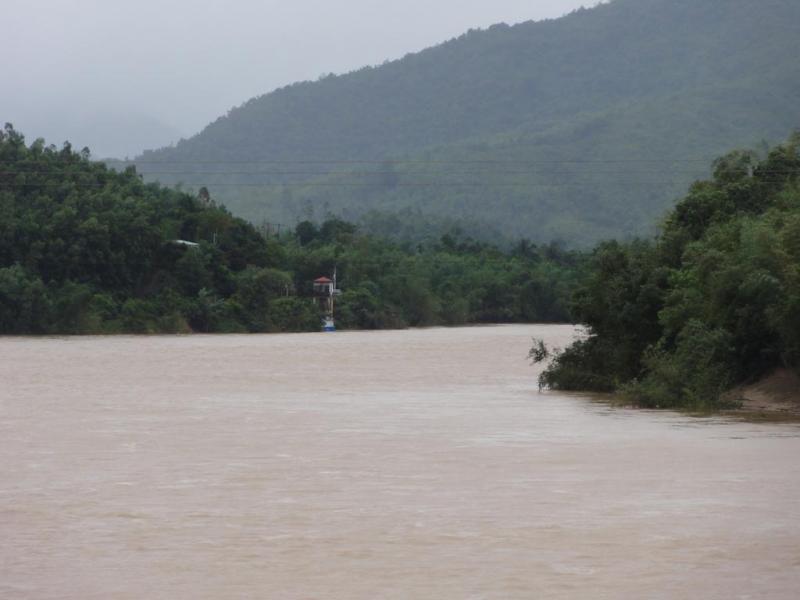 "We face several challenges, including the complicated river management due to administrative jurisdiction boundaries and limited integration and collaboration among different departments," Phong Tran, technical lead of ISET-Vietnam, told us during the 3rd Asia-Pacific Forum on Urban Resilience and Adaptation.
He applied shared-learning dialogs to engage diverse stakeholders, as well as the poor and vulnerable population from four communities in the river basin to plan collaboration on trans-boundary resilience. One of the major outputs from this collaboration is for both city government and other stakeholders to have better understanding on the causes and effects of floods, also the role of climate change, which can worsen the flood risk.
Similar things happened in Semarang, Indonesia where Garang Watershed connects Semarang City with Semarang Regency. The activity in the upstream area highly affects the downstream area (i.e. deforestation that has happened in the upstream causes less water catchment areas to be available and this leads to floods in the downstream area).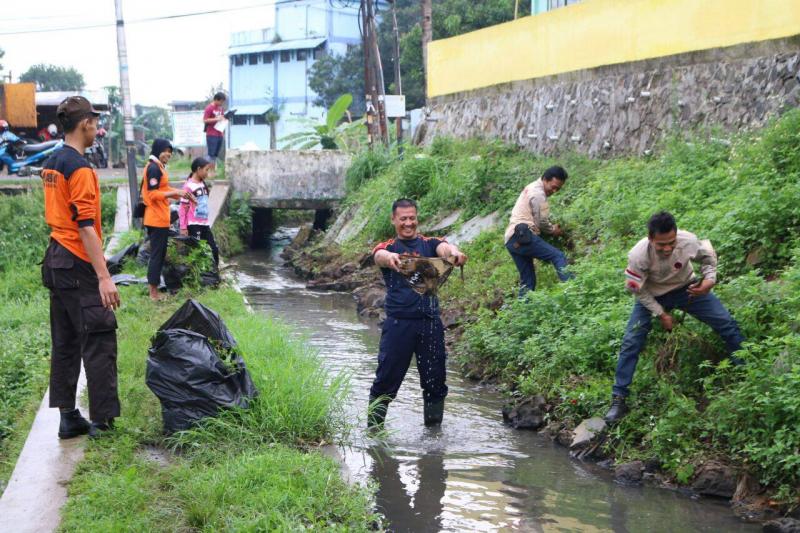 "When engaged and supported through effective trans-boundary coordination platforms, they (i.e. government) will realize the win−win situation and their buy-in can be ensured," said Nyoman Prayoga, Resilience Flood Manager of Mercy Corps Indonesia, as he shared his experience on managing trans-boundary watershed management in Semarang.
Another story comes from Santa Rosa, Philippines, where the city used to rely on their agricultural sector. However, because of its proximity to Manila, the landscape has changed into one dominated by both factories and housing. While the city is experiencing rapid economic growth, the environmental consequences such as groundwater scarcity, and water pollution have been generated.
Danilo Fernandez, Mayor of Santa Rosa, shared his city's similar experience "Our city is located in the basin of Santa Rosa watershed which connects the Cities of Cabuyao, Binan, Silang and Cavite. We work with these three local governments to manage the watershed of Laguna land."
Gaps still exist
Among the successful achievements, there are still some challenges to managing trans-boundary collaboration that exist. Prayoga highlighted that different agencies within the government, which is still working in silos, thus the coordination between city, regency and province still needs to be improved.
"There are also power imbalances both within and between cities − where the most powerful interests win." Phong added: "Political power is concentrated at the top of system and large private industries usually find a way to ensure their interests are served."
Sustaining the trans-boundary collaboration after the project ends is always a major challenge. The success and the sustainability of trans-boundary collaboration relies on key stakeholders having strong responsibility and incentives to engage in river basin management. 
Indeed, the challenges to effective trans-boundary water management appear different in diverse parts of the world. Finding the shared interests and facilitating the coordination through the neutral platform, with sensitivity with regard to the power dynamic and to political challenges facing governance, can be taken as general major takeaways from various cases that are being discussed. Initiating collaboration among actors as a further key step, as we all know, by no means we can assist cities in building resilience if we put them on an island.
---