India: Surat
This is a true saga of the micro experience of a coastal trade city that was marooned by floods for a record 24 times in last century. It is a story of unknown faces whose resilience and determination to survive and thrive again and whose humanitarianism to help the known and unknown, the rich and poor, has made the city what it is today. 
When we look at the whole story in context with urban climate change and challenges ahead, it is this spirit of the city to rise again like a phoenix from ashes that makes it unique. 
A UNICEF report described the Surat floods of 2006 as the most devastating floods that the city had suffered.  It was an unprecedented scenario never witnessed or heard of in last 200 years of Surat's history. Ten million Cusecs of water overflowing from Ukai dam gushed into the Tapi River, which flows from the middle of the city, submerging 90 per cent of the city's 225 sq km area and the dwellings of 3.5 million people under 10-20 feet of water for almost full three days. Economic loss is estimated at Rs 5,000 crore or USD 109 million.[1] 
This devastation resulted in the majority of the population living in damaged properties, without electricity or water, with no communication, no medicine nor medical care, nor food or fuel to cook. Not a single one of the city's markets functioned and publiv servants could not reach their workplaces as they were confined to their homes due to the 20 feet water outside. On top of all that, cases of Leptospirosis—a resurgent rodent-borne infection—appeared in the city. 
You could see millionaires—used to living life in five star conditions—out on the roads from the fourth day, when the waters receded, along with daily wage laborers searching for packs of milk for their grandchildren. It was time for all, be they millionaires or paupers, to wait for help to wade through those days of gloom. 
However, it was the unknown faces of humanity that pumped up the resilience of people to recognize and overcome the biggest adversity that the city had ever experienced. Along with semi-government agencies that took time to gear themselves up, it was the informal community groups from within the city and from the periphery that saved the day for the city. 
Tractors full of relief material—ranging from water, milk and packets of biscuits to household kits—everything was provided by these anonymous angels who didn't want to be mentioned anywhere. 
Once the people were fed and had come back to life, then the massive city-wide cleaning operation began. Thousands of tons of muck was cleared by the people themselves from their own areas with the help of these nameless community group workers. They did a better job than any disaster management team as, within seven days of flood waters receding, Surat was back on track, up and running. 
An unknown trader just shrugged his shoulders and said, "It is ok, let's get back to work. We lost Rs 5,000 crore. We will earn back Rs 10,000 crore in few years." 
A unique public private partnership took care of medical matters and a building up of trust took place in this city of migrants. If this was not one of the biggest instances of humanitarian resilience, then what was it? 
Surat, Post Floods, 1994
The world still remembers this city of migrants as the City of Plague. Medical history too remembers Surat as a plague city. It was a rapid growth phase in the city and its population grew almost 10 times in the span of a decade beyween 1991 and 2001. Surat truly became the City of Migrants in this decade. 
However, it was in 1994 that the scary face of plague appeared. It is noted – "On 21 September 1994, the Deputy Municipal Commissioner of Health (DMCH) for Surat city received a report that a patient had died seemingly due to pneumonic plague. The DMCH of Surat alerted medical officers in the area where the patient had died. Later that day, a worried caller informed DMCH about 10 deaths in Ved Road residential area and around 50 seriously ill patients admitted to the hospital. This triggered the biggest post-independence migration of people in India with around 300,000 people leaving Surat city in 2 days". [2] [3] 
The aftermath was not only seen in health problems; there were serious economic setbacks too. There was extreme fear and confusion among the people and city appeared like a ghost town. People didn't even want to welcome their near and dear ones who came from Surat for fear of getting infected. Humanity was on the verge of being wiped out. 
It is at this time too that community groups and NGOs worked relentlessly in relief and rescue work. However, this disaster was the turning point in the history of Surat city as it brought about a number of reforms. These were in the fields of sanitation, health, garbage collection, solid waste disposal and local governance that made Surat number one in the country in later years. 
Those who fled the city in 1994, and returned to earn their livelihood again, developed a feeling of ownership of the place they lived in. The community groups, whose unknown faces had helped in 2006, consisted of large number of migrants who became a part of Surat and participated to save their own city. The humanitarian bonds and resilience to succeed were very strong. 
It is this bond that was built up after an acute shock. However, the question is this: is this enough to build sustained resilience in the face of chronic shocks when people are engrossed in business activities. People don't mind paying up but are they willing to contribute their time and energy to build a city that can withstand climatic changes? 
The major question is this: can their self-initiated humanitarian philosophy sustain the resilience to climate change challenges on a long term basis? What is required to sustain the need for a social equity process in the city of 5 million people that is a business environment? 
The action for the resilience building process is collective work carried by local government and the awareness of the people. On off-shoot of this has been the formation of Surat City Climate Change Trust (SCCT) and the Urban Health Climate Resilience Center (UHCRC).  
End Result in One Line
The city has come up with its early warning system. Better awareness, water release management applications, and coordination on the part of city administration and Ukai dam authorities, have ensured that today in 2016, Surat is a city covering 327 sq km with a population of 5 million it and has not seen a major flood since 2006.
Phone lines are always buzzing in news rooms asking – what is the water level on the Tapi River's banks? What is the rate of discharge of water from the Ukai dam during the Monsoon? People even ask about the prediction of estimated rainfall in the upper catchment areas of the Ukai dam. This fact shows the amount of awareness that has crept in due to the element of fear and the memories of those 2006 floods. 
It is this element of awareness that needs to be cashed in on by the local government so it can instill the sense that they require complete development – holistic resilience. And child care, health and education are three matters that take precedence for developing true resilience of the city for the future. 
A natural calamity doesn't strike only the migrants or the poor natives of the city. It hurts and scares everyone, rich and poor, but the vulnerable suffer more and for a longer time. In such a scenario, if the nucleus of local governance were strong enough, it would carry everyone along with it as it developed resilience. Be it fear, be it shock, be it devastation, or be it the feeling of being lost—the city survives, only when it acquires the resilience that comes with a policy of live and let live. And to reach the zenith, it needs collective, continuous participation of citizens of all kinds with common humanitarian concerns and equity as a priority. 
Bonding and participation of community groups, is a backbone of resilience and can evolve  if the local governance is strong enough to initiate action to promote and nurture  the community process. This is evident from the Disaster action plan and preparation process of Surat Municipal Corporation.
The lessons learnt from the freedom movement of India, lead by Mahatma Gandhi, and based on the principles of non-violence, equality, humanitarianism and community involvement, are apt evidence of the contribution these principles make to building resilience. Surat has initiated  steps towards  its vision of "Resilient citizens, in a Resilient city" based on these lessons learnt but in a modern context.
Reference :
[1] http://unicef.in/PressReleases/313/Millions-of- women-and- children-affected- by-unprecedented-floods- in-Surat?q=printme#sthash.Y8B8TIcv.dpuf
[2]Byrne, Joseph Patrick (2008). Encyclopedia of 2] Pestilence, Pandemics, and Plagues: A-M. ABC-CLIO. pp. 542–543.
[3]The Surat Plague and its Aftermath". Godshen Robert Pallipparambil. Retrieved 31 October 2009.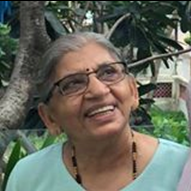 Dr. Vikas Desai , Technical Director of Urban health and Climate resilience Center at Surat, India. Public health specialist with more than four decades of public health experience of Surat city. Technical expert involved in health  relief  and rehabilitation process during floods including 1994 and 2006. ACCCRN Champion.
Mr. Himansshu Bhatt, Bureau Chief , Surat, Times Of India , Surat, India worked as a reporter in the city for a period of a month during Surat floods
---